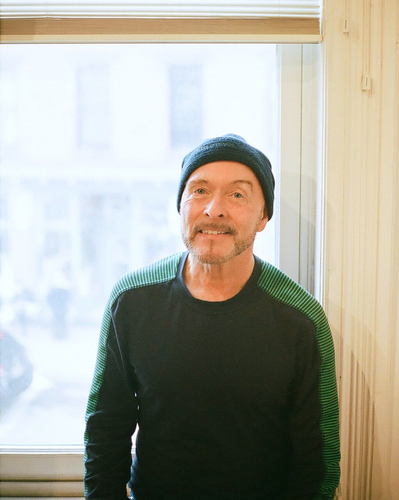 "My paintings have been heavily influenced by the Abstract Expressionist painters and, during my early years in Manhattan I had the great fortune to work with and get to know many of the greats including Joan Mitchell and Milton Resnick. Abstract elements are still incorporated in my work, however, now my paintings are much more informed by the area in which I live and the ethereal beauty of the Hudson Valley.
Recently I have realized how little my paintings actually have to do with landscape. In fact, most landscape painting holds very little interest for me. I am not trying to create literal depictions of specific places, but am more interested in capturing the experience of the landscape, of being in nature and the inherent spirituality found there. The paintings are very much about the river and the water.
When I am not painting I spend a great deal of time kayaking on the river or hiking on the many trails in the area. I am also very concerned about the preservation and restoration of this environment and wonderful resource.
I feel like painting is a meditative process. I can become totally entranced while painting.
Painting is very autobiographical in the sense that I can't escape what is going on in my life when creating and that energy goes into the work. Sometimes the work feels so personal that it is difficult for me to separate from it. With that in mind I sometimes I feel that I am not the best judge of my own work. I will like a certain painting for emotional reasons, where as a viewer will be drawn to it for the visual."
Photo: Eric Pagan